Murfreesboro Chiropractor Explains Why To Not Fall For Chiropractic Care Myths
Many individuals have offered their thoughts about chiropractic treatment, and much incorrect information has been dispersed across the internet. Chiropractic myths are misleading claims that people make, and following them might lead you to use the wrong methods. This piece addresses these myths to help you understand everything about chiropractic care and avoid falling for the myths.
Many individuals are unsure whether it is a good idea to visit the chiropractor every week regularly. Some chiropractors in Murfreesboro will suggest that this is the best approach, and one must return to the chiropractor for the same treatment. This does not appear to be something you do to get rid of a problem because a few sessions are usually enough to cure it. You may not need further treatments, but this recommendation might have some merit if analyzed thoroughly. Some people think that because chiropractic treatment is done in phases, it will weaken your joints and advise you to stop immediately if your chiropractor continues to ask you weekly.
"It's all about how you view the chiropractor's work and assumptions versus reality. It's possible that you need a more gradual administration of therapy to help you overcome your problem."
Many patients will recover after a few treatments, but others may require up to a year. Different ailments are addressed in unique ways, and it would be wrong to suggest that you stop seeing a chiropractor because you must make frequent visits. Take, for example, a situation in which someone has an issue in a sensitive region like the neck. They may need to go many times since the therapy may require step-by-step treatment until they are healed. This can't be done quickly, and people must endure going every week, or the chiropractor sets whatever schedule.
Different Levels of Complications
Some people thrive on seeing a chiropractor once a year, while others require weekly visits. Why should you go to a Murfreesboro chiropractor every week, though? One of the reasons is the necessity of continued treatment of serious illnesses (diseases) for the patient to be pain-free. Someone who was injured in a car accident some years ago and is now suffering from biomedical dysfunction and chronic discomfort will require careful attention, which may increase the frequency of his visits on a medical basis.
You need to understand that people have severe illnesses that require intensive therapy to live a healthy life. For such individuals, chiropractic care is the only option. In difficult situations, such as when a person has persistent neck pain or other problems that do not respond to chiropractic treatment daily, they may need to see a chiropractor once every week. This misconception that the experts are doing nothing to assist is almost always incorrect and fictitious.
What about patients who don't have advanced pathology?
You might be wondering whether people who don't have serious problems may also need high-level care more frequently now that you've seen individuals with severe illnesses who require specialized treatment. This is a question of how you choose to view it, but the fact is that the goal of a professional chiropractor is to assist patients in as rapid a time as possible.
Many issues that a chiropractor will cure may respond quickly, and the patient may not require any more visits to the chiropractor. Every person is different, and each requires a unique approach from the previous but seeing a chiropractor is usually the most satisfactory answer when it comes to resolving issues. Chiropractic adjustments appear to work differently in each person, making it impossible for one patient to follow the same treatment plan as another. It's also the most affordable means of therapy without using pharmaceuticals.
When a patient has recovered from chiropractic, it is suggested that they visit their chiropractor regularly to check for preventive procedures that may help prevent future problems. Some people believe that if their backs are okay, they do not need any treatment. However, this should not be assumed to be the case because many of the ailments we experience hide in our bodies until they reach advanced stages when pain begins to manifest. The most common remedy is routine maintenance on the back to prevent minor concerns from growing into serious issues.
Does chiropractic care weaken the back?
Finally, there is the issue of whether chiropractic therapy in Murfreesboro damages the back. Some people feel that patients are kept on treatment for long after they begin because of this. However, because many spine problems develop when the beck is entrenched, this is more assumption than fact. When the back is stiff, it becomes rigid, and chiropractic treatment advises you to straighten and relax it. This has nothing to do with debilitating or stimulating the spine. Whether your spine is strong or weak may be a function of the sort of exercises you perform, so if you don't exercise regularly, your back may become more immobile than someone who exercises regularly.
Of course, you should choose what you want to do to your back, but don't let myths keep you from pursuing treatment to get rid of the pain. It could be preventive care that will take you to a chiropractor or even get treated, so don't believe the lies that your back gets weak when you opt for chiropractic care.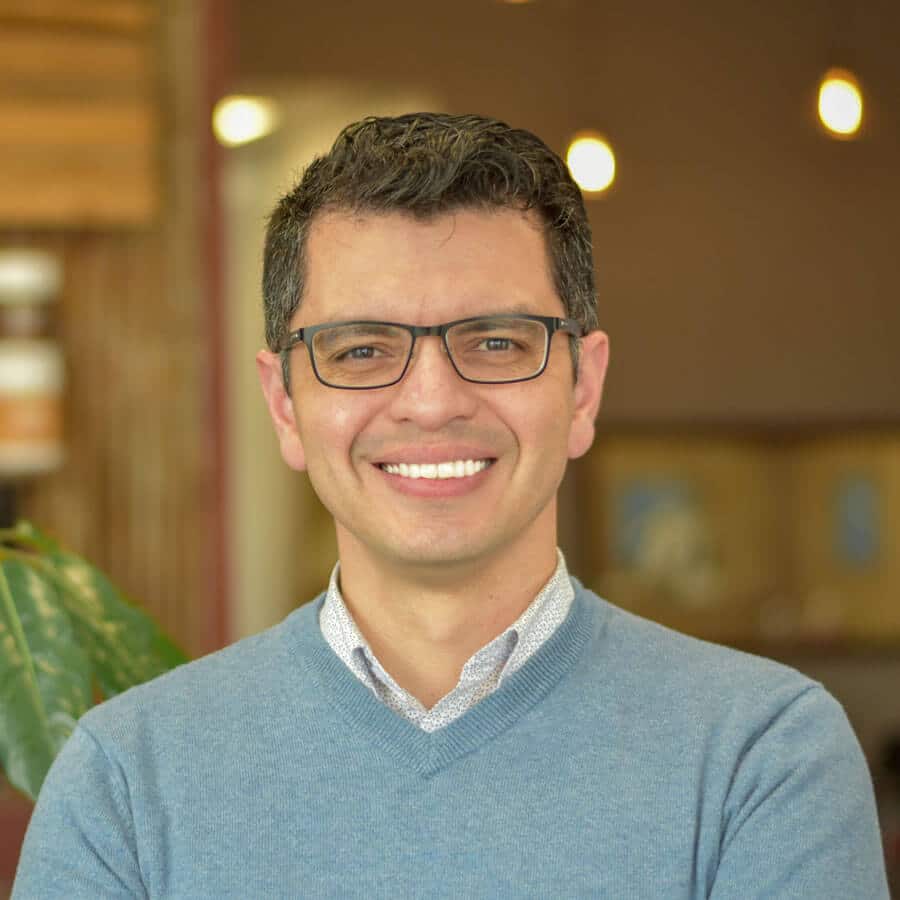 Dr. Oscar Noriega, DC, is a trusted chiropractor who has been practicing for over ten years at Revolution Chiropractic Murfreesboro. He holds a Doctor of Chiropractic degree from Northwestern Health Sciences University. Dr. Noriega is also a member of the International Chiropractic Pediatric Association and the Tennessee Chiropractic Association. He resides in Murfreesboro with his wife and two children.