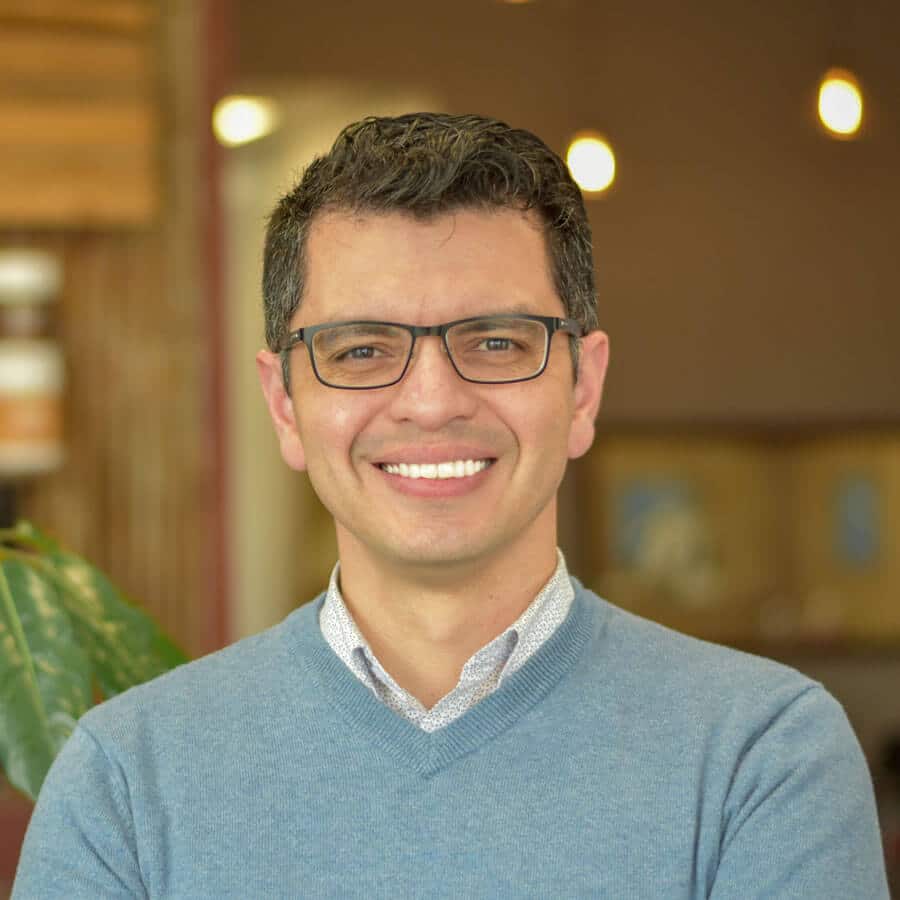 Your Chiropractor In Murfreesboro, TN
Murfreesboro Chiropractor, Dr. Oscar Noriega DC is a highly rated & award-winning Chiropractor in Murfreesboro. He has over a decade of chiropractic education and experience. 
Revolution Health Center is a highly rated and affordable chiropractic clinic in Murfreesboro (170 5-star reviews). We proudly serve the Murfreesboro community by providing exceptional chiropractic treatments at affordable costs especially for people without insurance.
Oscar Noriega DC is a local Murfreesboro Chiropractor. He is experienced in treating back pain, neck pain, sciatica nerve leg pain, herniated disc, headaches.  At Murfreesboro chiropractic clinic, we use full-body chiropractic adjustments & neck adjustments to treat your pain holistically.
If you are looking for an affordable & highly rated chiropractor in Murfreesboro, TN, call us today for an appointment.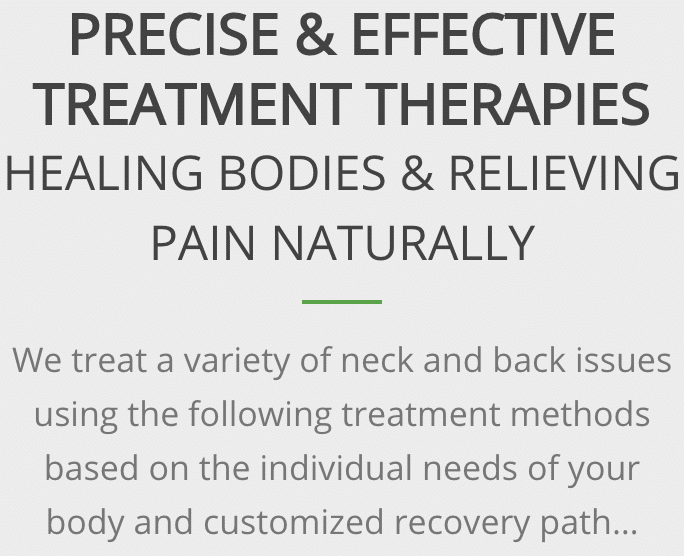 CHIROPRACTIC CARE CAN HELP
Chiropractic is a safe, effective, and affordable way of addressing many disorders that people are dealing with that can affect their ability to work, be comfortably at home, or take part in recreational activities. Patient at Revolution Health Center has had great results with and not limited to the following conditions:
OUR Murfreesboro CHIROPRACTIC CLINIC
Call Today and Start Living Pain Free
Request an appointment online by calling us on (615) 867-7693
You can also use the online booking tool below
MEET Murfreesboro DOCTORS
Dr. Oscar Noriega DC has treated over 1000 patients. He has over 12 years of Chiropractic education and experience. He is passionate about using non-surgical spinal manipulations and spinal decompression to treat conditions such as back pain, neck pain, sciatica nerve leg pain, scoliosis etc. He lives in Murfreesboro with his wife Ashley and two kids.
Book an Appointment - $39 New Patient Special
To support our community, we offer 10 patients an opportunity to experience chiropractic care for just $39 (instead of $350 regular price). Fill the form below to claim it.
Consultation, Doctor's Exam and Adjustment
How can routine chiropractic care help improve your quality of life?
Routine and regular chiropractic care can go a long way in improving your quality of life. It is especially useful in treating chronic injuries like fibromyalgia, migraine, and chronic back pain.
Your Murfreesboro chiropractors do more than provide pain relief. We also focus on implementing preventative wellness techniques for optimal health. Your family chiropractic clinic will teach you regular, everyday exercises that will help improve your spine health and other chronic conditions.
We provide quality chiropractic care. It includes chiropractic treatments like spinal correction, hot and cold therapies, and even rehabilitation if necessary. 
A chiropractor's focus lies in restoring proper alignment where necessary so that you no longer have to suffer from chronic injuries. Your Murfreesboro Chiropractic Clinic also emphasizes on wellness care because your comfort is their top priority and emphasis.
Chiropractic care is continual preventative care therapy that has to be performed regularly for quicker and better results, and pain relief. 
How Chiropractic Treatment Works in Murfreesboro, TN
Murfreesboro chiropractors use a myriad of chiropractic wellness therapies to treat different types of injuries. The treatment process starts with a physical examination conducted to assess your spinal condition.
If required, you may also have to undergo an x-ray process to assess your body function. Your chiropractor will provide customized treatment plan for you, based on their assessment.
A chiropractor will present a report of findings and discuss a customized treatment plan.
We use various chiropractic techniques such as Diversified, Thompson, Extremity, Adjusting, and Activator. These chiropractic techniques focus on treating the underlying condition, reducing pain, reducing muscle tightness, and restoring body function.
We also offer passive physical therapy modalities including muscle stimulation, interferential current, ice, heat, spinal decompression, manual manipulation, and ultrasound.
Depending on the case and symptoms, licensed chiropractors also use sports medicine, spinal decompression therapy, kinesiology tape, and physical therapy for improved joint motion and your optimal health.
Your Murfreesboro chiropractor will guide you on the best wellness care program for you based on your chronic back pain and other health problems.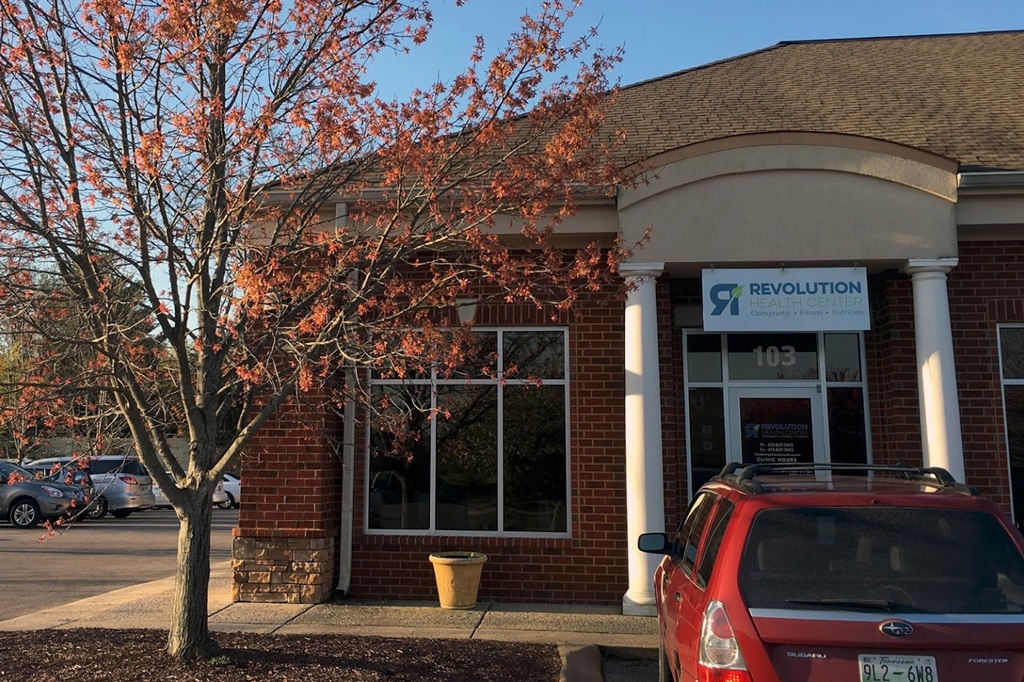 REVOLUTION HEALTH CENTER - MURFREESBORO, TN
Welcome to Revolution Health Center! Foundationally, we believe optimal health is normal, rather than the exception. By focusing on a wellness lifestyle that encourages supportive nutrition, exercise, and proper nervous system function, our chiropractor in Murfreesboro is able to encourage lifestyle choices that that improve quality of life in all areas of your life. Whether you are having troubles that affect your ability to work, function normally at home, or even your ability to go and have fun with hobbies, Revolution Health Center located in Murfreesboro, TN has a solution for you.
Dr. Oscar Noriega DC believes in giving back to the Murfreesboro community and conducts regular community education programs in Murfreesboro, TN
Dr. Oscar Noriega DC has been serving the Murfreesboro, TN area for 5 years and lives right in the 'boro with his wife Ashli and his two children Elliot and Anabelle. Dr. Oscar Noriega DC received his Doctorate of Chiropractic in 2013 from Northwestern Health Sciences University and has continually taken part in training and certifications since graduation. Most recently, Dr. Oscar Noriega DC has been awarded his certification in Webster Technique, specializing in prenatal care.
WHY CHIROPRACTIC CARE?
Creating a greater quality of life for our patients is the number one focus of Revolution Health Center. More and more people are looking for natural, safer alternatives to medical interventions and medications. At Revolution Health Center, we focus on supporting the body's basic physical needs, encouraging healing and improving quality of life through proper nutrition, rehabilitative exercise, and corrective chiropractic care.
If you are looking to get relief and have an amazing quality of life in a caring, faith-based environment, Revolution Health Center is the place for you
HOW TO FIND US?
Revolution Health Center is located near AMC Murfreesboro Classic 16 and Old Time Pottery on the west side of Interstate 24. Go east at the intersection of Cason Lane and Rideout lane. Turn on to Brandies Circle and follow the loop. You will find Revolution Health Center beside Primrose School of Murfreesboro. Improve your Quality of Life Naturally!
Our team at Revolution Health Center strives to be your Murfreesboro chiropractor!
From I-24, Take Exit 78A (towards Franklin). Get to the left most lane after exiting to make a left at the first light. Make left onto Cason Lane. Go to the second light and turn left onto Rideout Lane (a Captain D's will be on your left). Once on Rideout Lane, make your first right onto Brandies Circle. Turn into "Park Place" professional office spaces. We are located at 546 Brandies Cir Suite 103, Murfreesboro, TN 37128, United States