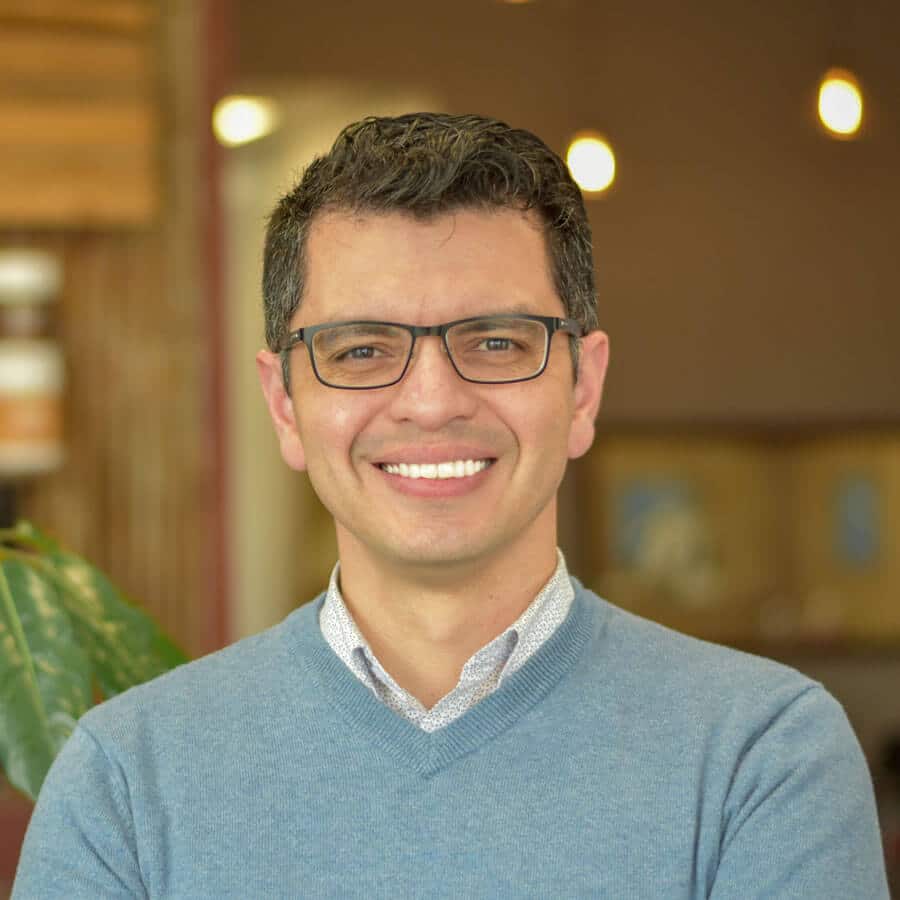 Your Chiropractor In Murfreesboro, TN
Murfreesboro Chiropractor, Dr. Oscar is a highly rated & award winning Chiropractor in Murfreesboro. He has over a decade of chiropractic education and experience. 
Revolution Health Center is highly rated and affordable chiropractic clinic in Murfreesboro (170 5-star reviews). We proudly serve the Murfreesboro community by providing exceptional chiropractic treatments at affordable costs especially for people without insurance.
Dr. Oscar is local Murfreesboro Chiropractor. He is experienced in treating back pain, neck pain, sciatica nerve leg pain, herniated disc, headaches.  At Murfreesboro chiropractic clinic, we use full-body chiropractic adjustments & neck adjustments to treat your pain holistically.
If you are looking for an affordable & highly rated chiropractor in Murfreesboro, TN, call us today for an appointment.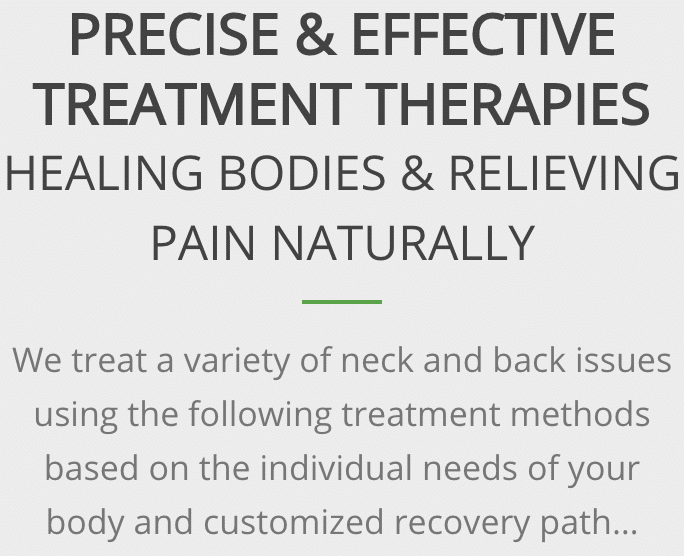 Book an Appointment - $39 New Patient Special
To support our community, we offer 10 patients an opportunity to experience chiropractic care for just $39 (instead of $350 regular price). Fill the form below to claim it.
Consultation, Doctor's Exam and Adjustment
If you are in search of a chiropractor in Murfreesboro, it makes sense to choose an experienced doctor you can trust. Our comprehensive approach at Revolution Health Center in Murfreesboro TN ensures that we give you the best opportunity to achieve health.
Rest assured, you will be in good hands with the chiropractic team at Revolution Health Center. If you have any questions, feel free to contact our team in Murfreesboro. We are here to help you achieve your health goals.
Call Today and Start Living Pain Free
Request an appointment online by calling us on +1 (615) 867-7693
You can also use the online booking tool below
MEET Murfreesboro DOCTORS
Dr. Oscar Noriega provides effective and affordable chiropractic care, with a personal touch and clinical excellence, in Murfreesboro.
Dr. Oscar Noriega provides a detailed evaluation process and works closely with patients to build Customized Care Plans. Our Murfreesboro chiropractic clinic is the only  Spinal Corrective Care In Murfreesboro.
Our chiropractic clinic in Murfreesboro also provides Nutritional Counseling and  Functional Medicine Testing.
Dr. Oscar Noriega conducts  Community Education Programs to give back to the community. 
Dr. Peter Camiolo is a Maximized Living Doctor Practicing and Doing his Mission work in Murfreesboro, TN.
He has built one of the largest natural healthcare clinics in the entire state of Tennessee. He has been revolutionizing the Murfreesboro community both in the clinic and outside through weekly outreach programs and as the host of the popular "Maximized Living Radio" for over 4 years.
Dr. Camiolo is a leading doctor in the Maximized Living movement and recently served in the 2012 London Olympics as an Official Chiropractor for the U.S.A. Wrestling, Weightlifting, and Judo teams. His educational background before Maximized Living was in medicine and occupational therapy.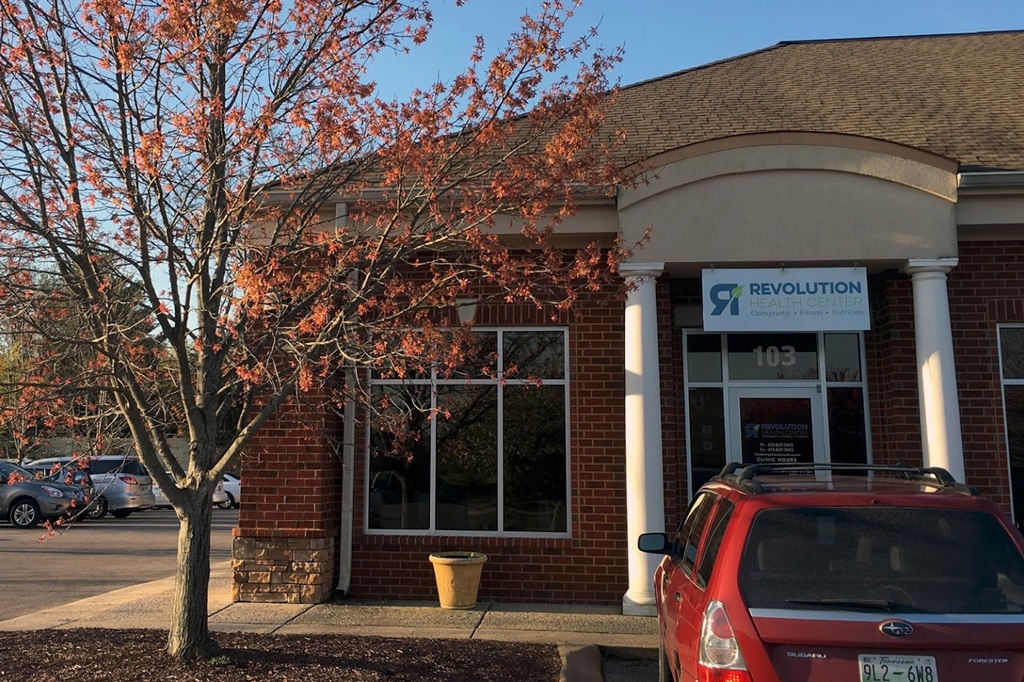 REVOLUTION HEALTH CENTER - MURFREESBORO, TN
Welcome to Revolution Health Center! Foundationally, we believe optimal health is normal, rather than the exception. By focusing on a wellness lifestyle that encourages supportive nutrition, exercise, and proper nervous system function, our chiropractor in Murfreesboro is able to encourage lifestyle choices that that improve quality of life in all areas of your life. Whether you are having troubles that affect your ability to work, function normally at home, or even your ability to go and have fun with hobbies, Revolution Health Center located in Murfreesboro, TN has a solution for you.
CHIROPRACTIC CARE CAN HELP
Chiropractic is a safe, effective, and affordable way of addressing many disorders that people are dealing with that can affect their ability to work, be comfortably at home, or take part in recreational activities. Patient at Revolution Health Center has had great results with and not limited to the following conditions:
OUR Murfreesboro CHIROPRACTIC CLINIC
Dr. Oscar Noriega believes in giving back to the Murfreesboro community and conducts regular community education programs in Murfreesboro, TN
THE HISTORY OF CHIROPRACTIC CARE
Many individuals in Murfreesboro believe chiropractic care can do little more than relieve pain in the neck and back regions. However, chiropractic was developed to treat a much wider range of conditions than just back or neck pain. In fact, the first spinal realignment performed by D.D. Palmer, the founder of chiropractic, aimed to restore the hearing function of a man who had been deaf. After an adjustment that relieved the inflammation of neural pathways in the man's body, he could hear once again! After making miracles reality, D.D. Palmer sought to bring chiropractic's healing properties to the masses.
WELLNESS CARE FOR LASTING RELIEF
No one should suffer constantly from pain stemming from preexisting conditions or injuries that never seem to heal. Chiropractic care can help patients dealing with a myriad of health problems find lasting relief. Most healthy people do not realize that chiropractic care can even be beneficial for improving their immune system function and strengthening their vitality. Day-to-day life can be draining not just on the mind, but the immune system. By seeking wellness care at our clinic, minor adjustments can ensure your body stays running like a finely-tuned machine, ready to conquer every day's challenges.
TRAINING OF A CHIROPRACTOR
Patients regularly underestimate the amount of training and education chiropractors must undergo before fully allowed to practice. In fact, chiropractors have among the most rigorous coursework required in the medical field. The amount of schooling required is on par with that of physicians. Once chiropractic students make their way through the basic medical coursework in their undergraduate studies, they must be accepted and graduate from a 4-year chiropractic college. Throughout their four years at a highly-specialized chiropractic college, their knowledge is constantly being built and tested.
ABOUT OUR CHIROPRACTOR
Dr. Oscar has been serving the Murfreesboro, TN area for 5 years and lives right in the 'boro with his wife Ashli and his two children Elliot and Anabelle. Dr. Oscar received his Doctorate of Chiropractic in 2013 from Northwestern Health Sciences University and has continually taken part training and certifications since graduation. Most recently, Dr. Oscar has been awarded his certification in Webster Technique, specializing in prenatal care.
WHY CHIROPRACTIC CARE?
Creating a greater quality of life for our patients is the number one focus of Revolution Health Center. More and more people are looking for natural, safer alternatives to medical interventions and medications. At Revolution Health Center, we focus on supporting the body's basic physical needs, encouraging healing and improving quality of life through proper nutrition, rehabilitative exercise, and corrective chiropractic care.
​If you are looking to get relief and have an amazing quality of life in a caring, faith-based environment, Revolution Health Center is the place for you
HOW TO FIND US?
Revolution Health Center is located near AMC Murfreesboro Classic 16 and Old Time Pottery on the west side of Interstate 24. Go east at the intersection of Cason Lane and Rideout lane. Turn on to Brandies Circle and follow the loop. You will find Revolution Health Center beside Primrose School of Murfreesboro. Improve your Quality of Life Naturally!
Our team at Revolution Health Center strives to be your Murfreesboro chiropractor!
FINDING A CHIROPRACTOR IN MURFREESBORO
These instructions can help you find the right Murfreesboro Chiropractic Office for you and your family. Often when people in Murfreesboro search for a chiropractor, they end picking someone the top of the Google search results.
However, being the first choice on Google does not always mean they should be your first choice for care. Use the following steps to make sure you find the best chiropractor for you.

FINDING A MURFREESBORO CHIROPRACTOR IN 4 EASY STEPS
STEP 1: BEGIN A GOOGLE SEARCH
Search for one of these phrases:
Chiropractor Murfreesboro
Chiropractor 37128
Chiropractor near me
Best chiropractor in Murfreesboro
STEP 2: CHECK OVER THEIR WEBSITE
Great chiropractors in Murfreesboro often take time to make sure their website gets as much care and attention as their patients do. By looking over their website, you can get a sense if they are a chiropractor you'd be willing to go to for care.
STEP 3: CHECK THEIR REVIEWS
Read the reviews on the Google Business Page of the chiropractic office you are considering. If many other people recommend the office, it might be worth considering.
STEP 4: GIVE THE OFFICE A RING
Now that you have a good grasp on the kinds of offices in your area, call the ones on your shortlist. The answers to your most pressing concerns should help you make an informed decision.
From I-24, Take Exit 78A (towards Franklin). Get to the left most lane after exiting to make a left at the first light. Make left onto Cason Lane. Go to the second light and turn left onto Rideout Lane (a Captain D's will be on your left). Once on Rideout Lane, make your first right onto Brandies Circle. Turn into "Park Place" professional office spaces. We are located at 546 Brandies Cir Suite 103, Murfreesboro, TN 37128, United States