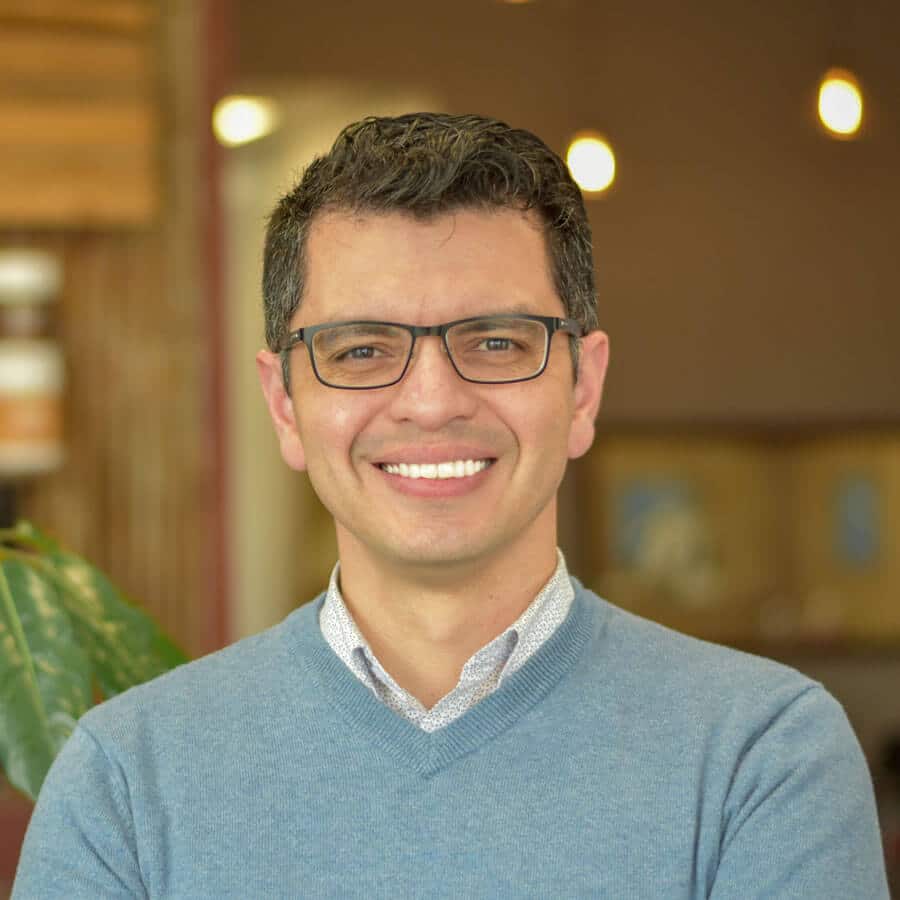 Your Chiropractor In Murfreesboro, TN
Murfreesboro Chiropractor, Dr. Oscar Noriega DC has 9+ years of experience with 200+ 5-star reviews. Our team has served as Chiropractor for the USA team at the London Olympics 2012.
At our Murfreesboro chiropractic clinic, we provide exceptional chiropractic treatments at affordable costs, even for people without insurance. We are experienced in treating back pain, neck pain, sciatica nerve leg pain, herniated disc, headaches and scoliosis. We treat vertebral subluxation by providing spinal manipulation, also known as spinal adjustment or chiropractic adjustment. We also use chiropractic tools, therapeutic physical exercises and nutrition for holistic care. 
Dr. Oscar Noriega DC has been awarded his certification in Webster Technique, specializing in prenatal care. If you are looking for a chiropractor near me, walk-in chiropractor or sports chiropractor, call us on 615-867-7693.
Dr. Oscar Noriega DC is a board-certified chiropractor and recognized as a leading chiropractor by different organizations.
Verified Google Reviews
Verified Yelp Reviews
Verified Facebook Reviews
CHIROPRACTIC CARE CAN HELP
Chiropractic is a safe, effective, and affordable way of addressing many disorders that people are dealing with that can affect their ability to work, be comfortably at home, or participate in recreational activities. Patients at Revolution Health Center have had great results with and not limited to the following conditions:
Headaches / Migraines

Back Pain

Neck Pain

Sinus issues

Sciatica

Blood pressure

Discomfort from whiplash
OUR MURFREESBORO CHIROPRACTIC CLINIC
Call Today and Start Living Pain Free
Request an appointment online by calling us on (615) 867-7693
You can also use the online booking tool below
MEET DR. OSCAR NORIEGA DC
Dr. Oscar Noriega DC has treated 2000+ patients. He has 9+ years of experience. He is passionate about using non-surgical spinal manipulations and spinal decompression to treat conditions such as back pain, neck pain, sciatica nerve leg pain, scoliosis etc. Dr. Oscar Noriega DC lives in the Murfreesboro, TN area with his wife Ashli and his two children Elliot and Anabelle. 
Book an Appointment - $39 New Patient Special
To support our community, we offer 10 patients an opportunity to experience chiropractic care for just $39 (instead of $350 regular price). Fill the form below to claim it.
Consultation, Doctor's Exam and Adjustment
LEARN ABOUT CHIROPRACTIC CARE
As per National Center for Complementary and Integrative Health, Chiropractic treatments leverage our body's ability to heal itself. Chiropractic care treats mechanical disorders of the musculoskeletal system including spinal and pelvic misalignments. We help patients in chronic pain. Discomfort can be due to ankle pain, degenerative disc disease, fibromyalgia, elbow, and wrist pain due to a slip or fall or injury. 
We treat strains, muscle pain, sports injuries, auto injuries, and work injuries. We treat kids as well as adults. We also treat injured athletes and pregnant women.
We use chiropractic adjustments and spinal adjustments for increasing joint motion, improvement in body function, and spine correction. We restore your range of motion and strengthen the joints area to improve your body's overall mobility and flexibility. We also provide preventative care and wellness care.
chiropractic treatment | WHAT TO EXPECT
On your first visit, you will be provided a concise scientific explanation about chiropractic care principles to relieve pains. Chiropractic examination will be

 conducted to generate an evaluation or report of findings. For diagnosis, X-ray imaging may also be taken to identify vertebral subluxation or spine misalignments.
As a second step, customized treatment plan will be discussed according to your condition and health goals. Our treatment plans involve state-of-the-art chiropractic adjustments which restore alignment, and reduce pain. Pain-free spinal adjustments help stabilize your spine and any skeletal misalignments
Other chiropractic techniques include Garston technique, Extremity Adjusting, Diversified, Thompson drops, Flexon or Distraction, Activator, PNF stretching, supportive kinesiology taping, active release therapy, cervical decompression therapy,

spinal decompression therapy and functional rehabilitation

We also provide lifestyle advice for long-term wellness. We also provide guidance on safe and effective corrective exercises and stretches for your shoulders, arms, and legs to reduce stiffness, muscle tightness, and tension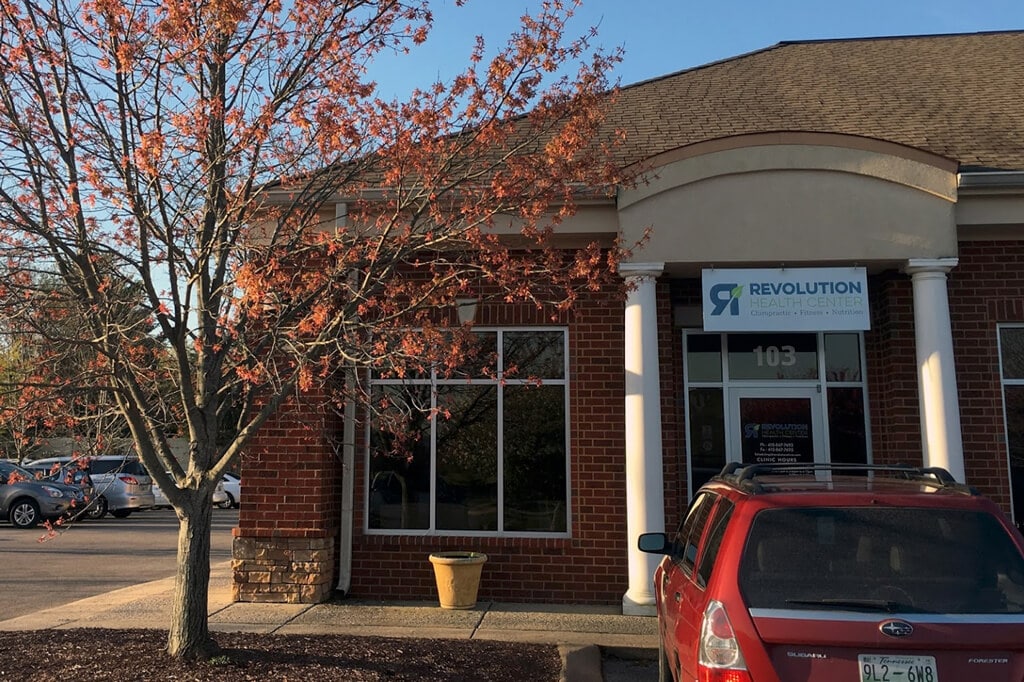 REVOLUTION HEALTH CENTER | MURFREESBORO CHIROPRACTIC CLINIC
Welcome to Revolution Health Center. It was established in 2008. Foundationally, we believe optimal health is normal, rather than the exception. By focusing on a wellness lifestyle that encourages supportive nutrition, exercise, and proper nervous system function, we encourage lifestyle choices that improve quality of life in all areas of your life. We help address any issues that affect your ability to work, function normally at home, or even your ability to go and have fun with hobbies.
Dr. Oscar Noriega DC believes in giving back to the Murfreesboro community and conducts regular community education programs in Murfreesboro, TN.
INSURANCE AND FINANCIAL POLICY
We accept all major insurance. We are out of network with all insurances and we provide documentation to claim insurance benefits from your insurance. We are out of network with Cigna, Blue Cross Blue Shield, Aetna, Medicaid and Medicare. Please call our office to discuss your specific insurance benefits and the process to work with your insurance.
WHY CHIROPRACTIC CARE?
Creating a greater quality of life for our patients is the number one focus of Revolution Health Center. More and more people are looking for natural, safer alternatives to medical interventions and medications. At Revolution Health Center, we focus on supporting the body's basic physical needs, encouraging healing, and improving quality of life through proper nutrition, rehabilitative exercise, and corrective chiropractic care. If you are looking to get relief and have an amazing quality of life in a caring environment, Revolution Health Center is the place for you.
HOW TO FIND US?
Revolution Health Center is located near AMC Murfreesboro Classic 16 and Old Time Pottery on the west side of Interstate 24. From I-24, Take Exit 78A (towards Franklin). Get to the left-most lane after exiting to make a left at the first light. Make a left onto Cason Lane. Go to the second light and turn left onto Rideout Lane (a Captain D's will be on your left). Once on Rideout Lane, make your first right onto Brandies Circle. Turn on to Brandies Circle and follow the loop. Turn into "Park Place" professional office spaces. We are located at 546 Brandies Cir #103, Murfreesboro, TN 37128, United States. You will find Revolution Health Center beside Primrose School of Murfreesboro. Improve your Quality of Life Naturally!