Should You Go To A Prenatal Chiropractor During Pregnancy?
There is a lot of confusion about whether chiropractic treatments are safe for pregnant women. Some people wrongly assume that the treatments are not safe for the mother and the baby, while others believe that the treatments are essential in helping these women manage pain in their backs, hips, and joints. The immense benefits of chiropractic care make pregnant women feel more relief from pain and strained muscles. What you should know is that there are no known contraindications of receiving chiropractic care while pregnant. Our Murfreesboro chiropractic office has put together this article to enlighten you about what you need to know concerning chiropractic treatments and pregnancy.
Chiropractic And Pregnancy
Pregnancy is a beautiful thing, and the ability of a woman to bring a baby into the world has to be one of the greatest wonders you can think of. While it is an exciting time, it can also be very exhausting as pregnancy puts a lot of strain on your body that can cause pain in your back and hips. The pelvic changes and protruding abdomen that come with pregnancy can cause a misaligned spine or joints. The good news is that we have chiropractors that are well trained in providing excellent chiropractic care to pregnant women. These sessions have gone a long way in helping mothers feel better during pregnancy.
As long as qualified chiropractors do it, chiropractic care is safe for all regardless of age or pregnancy status. Murfreesboro chiropractors have been well trained to offer chiropractic care to pregnant women. Receiving chiropractic care can help establish pelvic balance and alignment, which will reduce the restriction called intrauterine constraint and give the baby enough space while you are pregnant. We offer the best chiropractic care that will help you maintain a healthier pregnancy, relieve any back, neck, or joint pain, and even reduce the time of labor and delivery.
We play a huge role in helping pregnant mothers feel healthy and relieved from pain, but there are many tips you can follow that can contribute. 
Try not to pick heavy objects, but when you have to, please do it right. You have the responsibility of protecting your lower back from strain by bending your knee whenever you pick up heavy objects. 
You can try participating in gentle exercises that will get your body moving and your blood flowing. There are many good exercise options for pregnant women, including taking a walk and swimming. Don't continue with any exercise that makes you feel weak or dizzy. When you want to sleep, putting a pillow in between your legs while you lie on the side can make a lot of difference.
During your pregnancy, you might want to consider opting for flat shoes. Flat shoes are better for pregnancy because it prevents injury and supports your weight better.
Finally, remember to get regular adjustments from us to maintain a healthy skeletal structure and keep your body in shape. We believe in offering the best treatments that will consistently make you feel healthy and well.

Contact us today if you have any questions that you need answers to. We are always happy to help.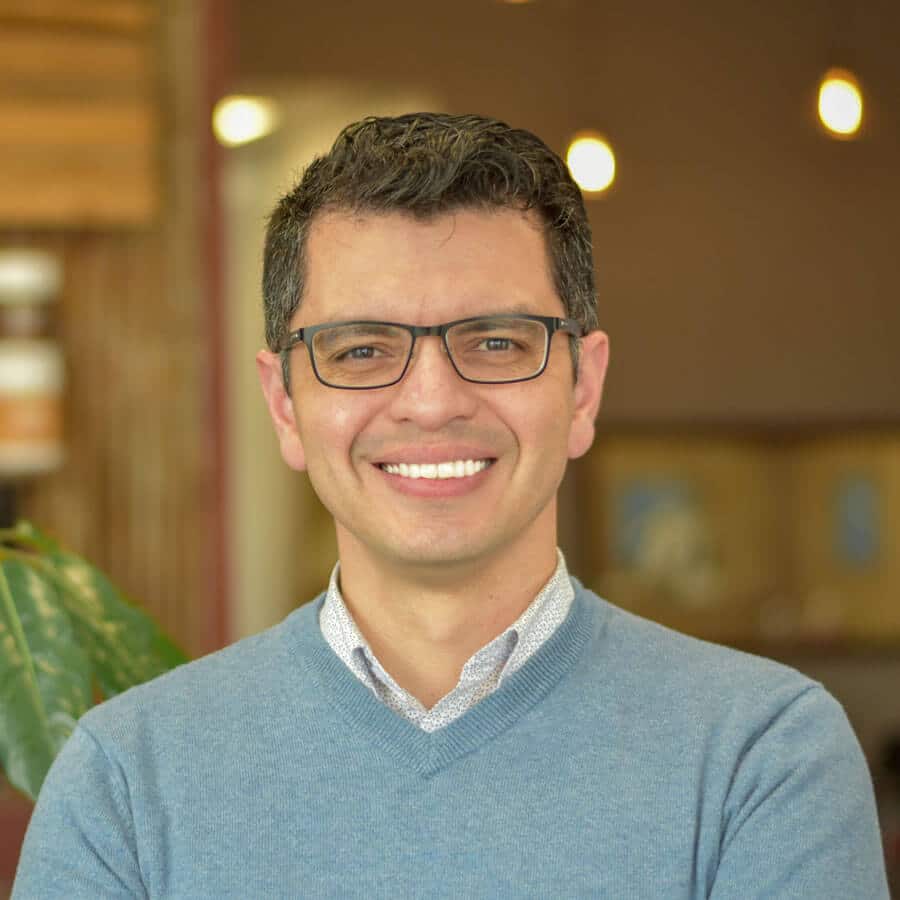 Dr. Oscar Noriega, DC, is a trusted chiropractor who has been practicing for over ten years at Revolution Chiropractic Murfreesboro. He holds a Doctor of Chiropractic degree from Northwestern Health Sciences University. Dr. Noriega is also a member of the International Chiropractic Pediatric Association and the Tennessee Chiropractic Association. He resides in Murfreesboro with his wife and two children.