WHY SHOULD I CHOOSE CHIROPRACTIC CLINIC CLOSE TO MY AREA
Chiropractic care often requires multiple visits since it gradually helps improve the functioning of the spine and joints. In the beginning of the chiropractic treatment, multiple visits to a chiropractic office might be needed. Hence, you may want to find a chiropratic clinic that's easily accessible on a regular basis. This will help avoid no-shows or missing out on your appointments. While this may not be an appointment for other doctor appointments, this is an important consideration for chiropractic treatment. Since chiropractic treatments are often personalized by different chiropractors, it is non-trivial to move your treatment to another chiropractor. While it can be done, it may be more advisable to consider whether the location of the clinic allows you to visit it on a regular basis. 
SHOULD I CHOOSE A CHIROPRACTOR NEAR MY HOUSE OR WORK LOCATION?
Picking a chiropractor near your house or work location is an essential factor to consider. Many patients have kids and manage a daily schedule around dropping kids to school and going to work. Some patients have a hectic morning and evening schedule because they need to pick up their kids. In that case, they often come to the clinic around lunch hours. Hence, it is advisable to pick a chiropractic clinic near their workplace. In other cases, some patients work in early or late shifts. In these cases as well, patients often prefer picking a chiropractic clinic that's close to work. However, in some cases, patients work from home or come to clinics from their homes, and it is more convenient to find clinics near their homes. As you can see, it depends on your situation. 
I LIKE A CHIROPRACTIC CLINIC BUT IT IS NOT VERY CLOSE TO MY HOUSE, WHAT SHOULD I DO?
There are times when everything does not line up perfectly; it happens all the time in our life. Health is an essential factor in our lives, and it is necessary to invest in our health. Chiropractic care is often personalized from a chiropractor to a chiropractor, so it's important to make sure that we find the right chiropractor. While it is a personal decision, many patients chose to travel long distances for the right chiropractor. At Revolution Chiropractic Murfreesboro, even though we are Murfreesboro Chiropractic clinic, we see patients from Smryna, TN, and nearby areas. We help patients pick appropriate timings to make it as convenient as possible.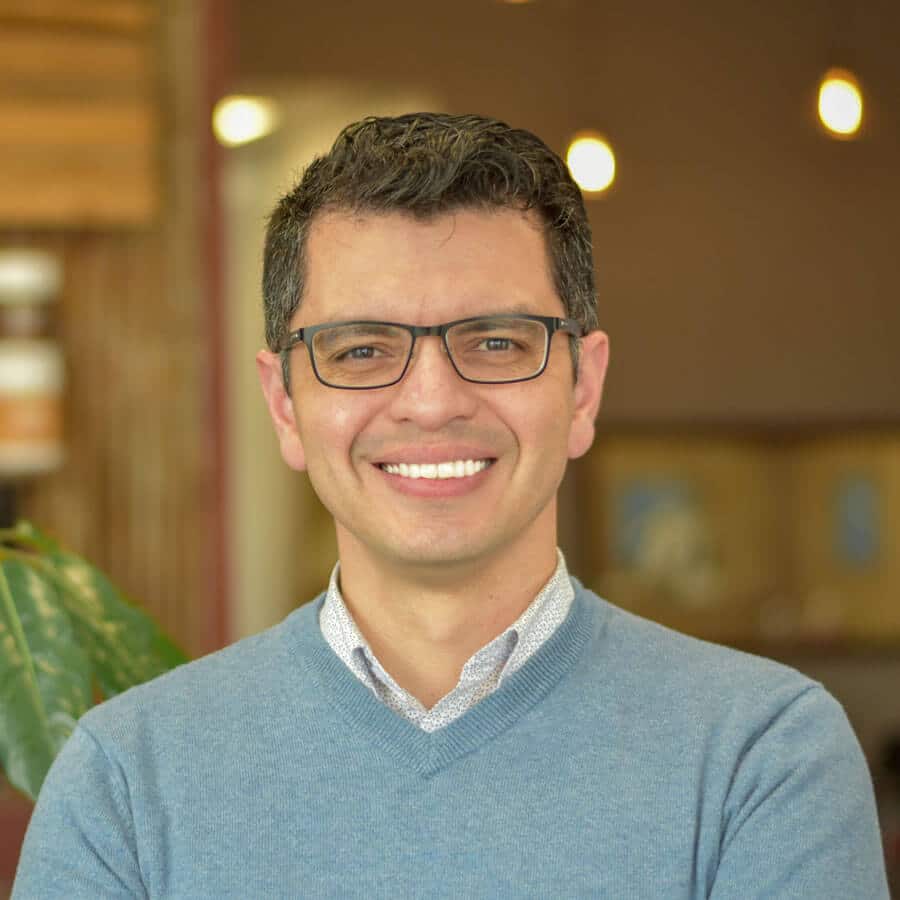 Dr. Oscar Noriega, DC, is a trusted chiropractor who has been practicing for over ten years at Revolution Chiropractic Murfreesboro. He holds a Doctor of Chiropractic degree from Northwestern Health Sciences University. Dr. Noriega is also a member of the International Chiropractic Pediatric Association and the Tennessee Chiropractic Association. He resides in Murfreesboro with his wife and two children.