How to Increase the Range of Motion in Your Spine
Here are 3 simple spinal pain relief exercises you can do at home for back pain relief.
These therapeutic exercises effectively release the tension and stress that you might be experiencing in your low back pain. It's part of one of our recommended therapeutic exercises for back pain. 
You will need a wobble cushion to do the exercises. And if you don't have one, you can also get an exercise ball. These balls come in different sizes for you to select.
We recommend going through a series of three motions on an exercise ball or a wobble cushion to strengthen the pair of spinal muscles.
This helps improve the blood circulation in the body and to your spine. The process reduces inflammation and relieves pain and tension in your spine, especially in your low back.
You start with the exercises involving doing a front-to-back arching and looking up motion. Bring your shoulder in as well, and then arch and look down.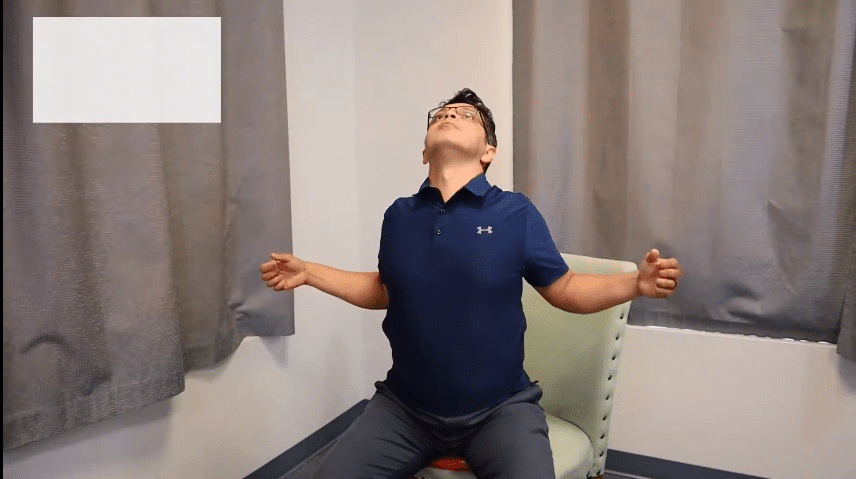 SIDE-TO-SIDE THERAPEUTIC EXERCISE
The next exercise involves moving from side to side. Start by getting into a good strong position with your arms in front of you. Then start tipping side to side, dropping your hip off to the side, and bringing your ear down to the hip that's coming up. You have to create a big C shape with your spine as you go left and right. Repeat the exercise about 15 to 20 times.
LOOKING OVER SHOULDER EXERCISE
Finally, you have to sit up nice and tall for the third exercise. Clasp both your hands together in front of you at your chest level and keep your hips really stable without moving much. 
With your chin leading, start turning from side-to-side while letting your shoulders follow. Look over your shoulder for as far as you can go. 
Then, lead with your chin and turn to the other direction, letting your shoulders follow and look over your shoulder as far as possible. Repeat rotating side to side for about 15-20 times each. 
You have to do these three exercises 15-20 times, twice, or at least once a day. You'll be amazed at the level of tension and stress it takes off your spine and nervous system and your spine's improved range of motion.
They also help strengthen the muscles along your spine to create better endurance to let you enjoy a better quality of life throughout your day. 
This wobble cushion is a potent tool for chiropractic treatment for neck pain. You can alternatively get an exercise ball that works out equally well. The ball may seem a bit tricky at first, but it works great. 
As we'd mentioned, repeat the exercises once or twice a day regularly. You will slowly see your low back pain reducing bit by bit and your mobility and flexibility increasing.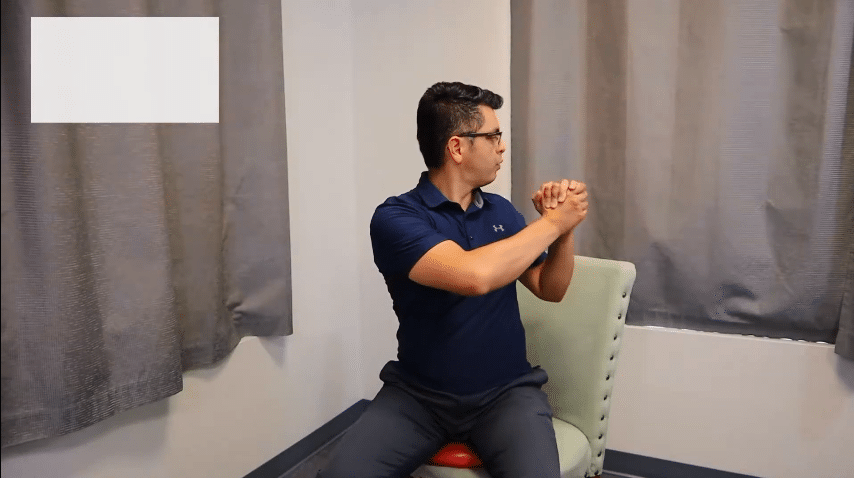 PROFESSIONAL CHIROPRACTIC CARE FOR LOWER BACK PAIN
While these exercises are effective, you may still need some expert and professional chiropractic care help. If you or someone you know has chronic back pain and needs professional advice, visit Revolution Chiropractic Murfreesboro,  or call our Murfreesboro office at 615-867-7693 to schedule an appointment with Dr. Oscar Noriega, DC.
Our chiropractic care treatment may include massage therapy, spinal decompression therapy, spinal adjustments, and activator. We aim to help you lead a better quality of life through chiropractic care and not experience the back pain you're going through.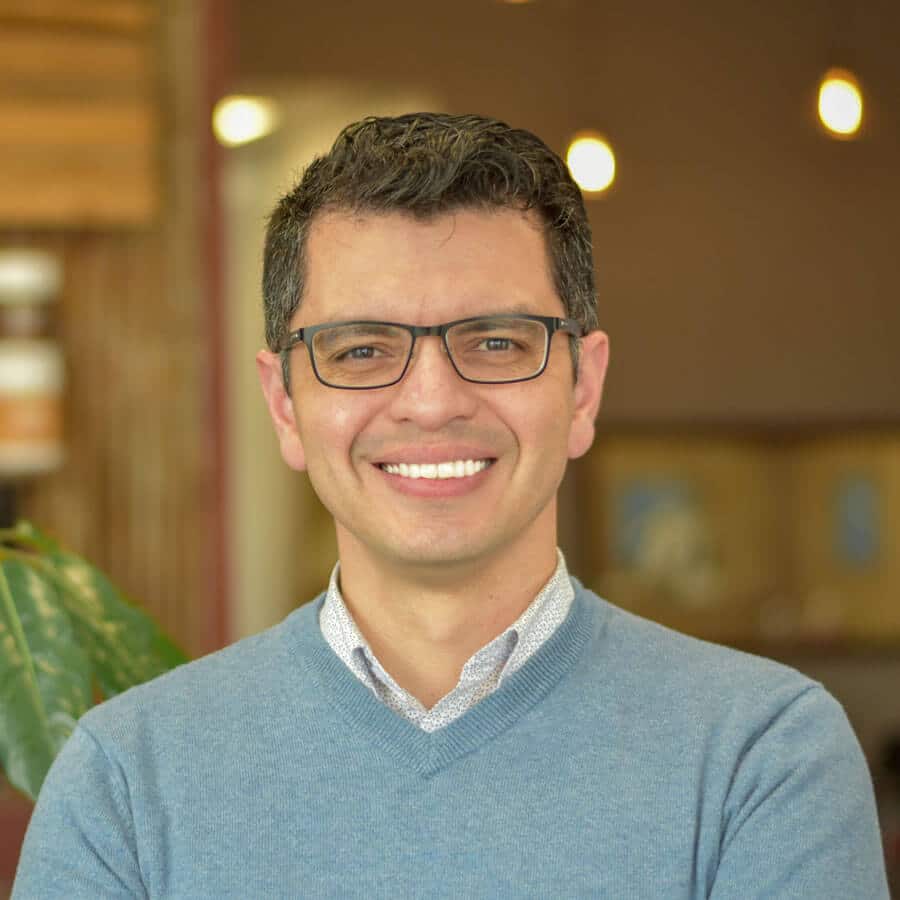 Dr. Oscar Noriega, DC, is a trusted chiropractor who has been practicing for over ten years at Revolution Chiropractic Murfreesboro. He holds a Doctor of Chiropractic degree from Northwestern Health Sciences University. Dr. Noriega is also a member of the International Chiropractic Pediatric Association and the Tennessee Chiropractic Association. He resides in Murfreesboro with his wife and two children.