Finding A Chiropractor In Murfreesboro
Getting regular chiropractic care is important for your overall health, especially if you are experiencing signs of pain and discomfort. Deciding that you need a chiropractor isn't the end of the journey. The next important step involves finding a chiropractor that suits your unique needs and expectations. All chiropractors might have the necessary knowledge to give you the proper chiropractic care, but not all chiropractors are right for you. You need to look out for some factors in choosing a chiropractor in Murfreesboro, and the following points by a Murfreesboro chiropractor will help.
Tips For Finding The Best Chiropractor In Murfreesboro
Make sure that the chiropractor you are opting for has a proven track record.

Choosing a new chiropractor who you've never heard of is like diving into new waters, so before you take that uncertain plunge, try to do a little research. You find out more about the clinic and the chiropractor you have in mind. Do some findings on Google, ask your friends and family for their thoughts and opinions if there's someone who has had a previous appointment with the chiropractor. When you are well-informed about the chiropractor, you stand a better chance of making the best choice.

Assess how you feel when you are around the chiropractor.

You will most likely spend a reasonable amount of time with your chiropractor, so you need to ensure that you will be comfortable around them. You need a chiropractor who you feel good about talking to and asking questions. You can find out more about the chiropractor because when you are comfortable with your chiropractor, you will feel safe, making it easier to open up more health issues or about your feelings about the kind of treatment method being used on you.

Check out the qualifications of the chiropractor.

The chiropractor might be relaxed and easy-going, but if they don't have the appropriate skills needed to handle your case, it might not be as effective as it is supposed to be. Most chiropractors are well-trained to provide quality chiropractic care to their patients, but to be sure, try to confirm that the chiropractor is well qualified to handle the particular health issue you face. Another bonus tip would be to check that the chiropractor is experienced.
Yes, qualification is indeed different from experience. The chiropractor you may be considering might have been well-trained and may have attended the best chiropractic college, but without real-life, hands-on experience, they would be lost on how best to treat you. A chiropractor who has been on the scene for a while will know how to handle your situation better.
There is no doubt that Murfreesboro chiropractors are very qualified, and they are the best choice for providing quality chiropractic care. We have the experience of working with patients for years and giving them chiropractic care that makes them feel better and healthier.
Feel free to contact us if you have any questions. Our team has the answers you are looking for.
How Do Your Chiropractors Education Compare To Other Health Care Professionals?
After reading the information above, it is reasonable to assume that your chiropractor knows much more about your health than simply treating your back. To further comprehend this, it's helpful to compare a chiropractor's education to other healthcare professionals. We'll compare a medical doctor's educational history to a chiropractor's because many people are familiar with medical doctors. Before beginning clinical studies, the typical chiropractic student will have completed roughly 2,419 hours of academic work.
In comparison, most medical students will have studied for approximately 2,047 hours which is quite remarkable. Furthermore, while each healthcare profession has its own set of strengths, chiropractic students spend more time studying anatomy, embryology, physiology, biochemistry, diagnostics, x-ray, and orthopedics. On the other hand, medical professionals spend more time learning pathology, psychology, and obstetrics in the classroom.
When looking at these data, it is pertinent to keep in mind that, while there are disparities, each chiropractor has completed a similar fundamental education relevant to their field. Furthermore, keep in mind that each of your chiropractors has different expertise to compensate for the limitations of other health care specialists. They also use different strategies to align the body in a better shape. First and foremost, the most vital thing is to find a chiropractor who knows your needs and has the resources necessary to offer you the best possible care you could receive.
At Murfreesboro Chiropractic, our team is here to help answer your questions. So, contact us today if you have any questions relating to chiropractic.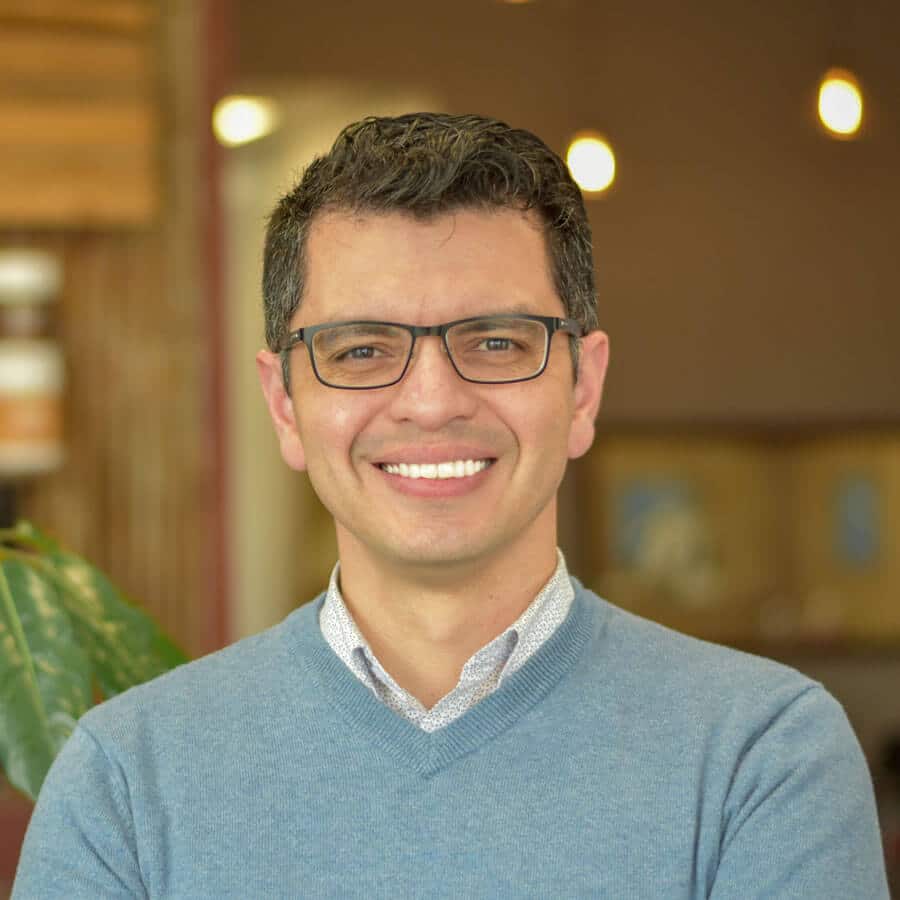 Dr. Oscar Noriega, DC, is a trusted chiropractor who has been practicing for over ten years at Revolution Chiropractic Murfreesboro. He holds a Doctor of Chiropractic degree from Northwestern Health Sciences University. Dr. Noriega is also a member of the International Chiropractic Pediatric Association and the Tennessee Chiropractic Association. He resides in Murfreesboro with his wife and two children.