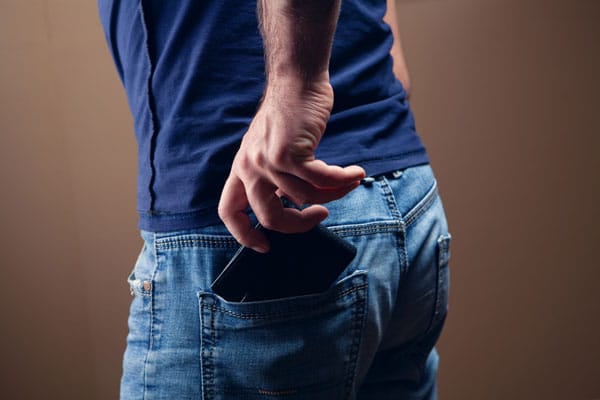 Does Sitting On Your Wallet Cause Back Problems?
There are certain questions regarding back problems that we have come across from many patients. A typical example of such a question is, "Does sitting on your wallet cause back problems? Of course, it is one of the major concerns associated with sitting on your wallet. However, there are also other related pains and conditions it can cause.  Chiropractic care is a great therapy if you are suffering from back problems and other related issues. Below, we will be discussing how chiropractic care can be helpful in this scenario.
Why Does Carrying a Wallet in the Back Pocket Cause Spinal Pain?
Keeping your wallet in your back pocket can cause back pain due to spinal alignment issues. A person's pelvis and spine tilt and rotate to the side when they sit on a hefty wallet. Over time, this stress on the spine can develop into issues like piriformis syndrome, commonly known as "fat wallet syndrome". This disorder can result in painful nerve issues such as sciatica.
What is Piriformis Syndrome?
Piriformis Syndrome occurs when the piriformis muscle compresses the sciatic nerve, usually resulting from sitting on a pocketbook. Inside the hip and gluteal area is the piriformis muscle. The muscle goes from the spine to the top of the thigh, assisting hip rotation outward. Pain, numbness, tingling, and burning are all symptoms of piriformis syndrome. These sensations frequently travel down the leg and out of the buttocks.
A Bulky Wallet in The Back Pocket Can Cause Sciatica Pain
Sciatica is a condition in which the sciatic nerve becomes inflamed. The lower back and pelvis are the origins of this nerve. When a person sits for an extended period on a big wallet, they can exert pressure on this nerve, resulting in sciatica. The symptoms are similar to piriformis syndrome and range from minor tingling or burning to severe pain in the lower back and leg.
How Can I Prevent Spine Pain From My Wallet?
Wearing your wallet in your back pocket might cause back pain, but there are ways to avoid it. These are some of them:
Change your wallet to a front pocket wallet
Some wallets are explicitly made to be carried in the front pocket. You can avoid spine problems caused by misaligning your spine with a back-pocket wallet by switching to this type of wallet. Meanwhile, a back-pocket wallet should not be worn in the front pocket since the shape can produce misalignment between the front of your thigh and your chest, resulting in different types of pain.
Remove your wallet from your back pocket when you sit
If you wish to keep your wallet, simply remove it from your back pocket when you sit. This is especially true if you'll be sitting for an extended period, such as during a vehicle ride.
Remove things from your wallet that you don't need
Remove any outdated, unused credit or debit cards, as well as other goods that are rarely used. To keep your wallet tiny, only keep items you use frequently.
Instead of a big wallet, use a money clip or a compact wallet: Money clips and slim-design wallets are slimmer alternatives to wallets. These wallets aren't as bulky as regular wallets; therefore, they're less painful on the back.
Consider using your smartphone for payment and storing business cards
A wallet sleeve that attaches to the back of your phone or a phone cover with pockets for a wallet can be used in place of a standard back-pocket wallet. Another alternative is to use touchless payment on your smartphones, such as Apple Pay or app-based scannable payments when shopping, to replace the credit cards you would carry in your wallet.
Self-Care Tips For Relieving Back Pain due to a Wallet
Mostly, removing your wallet from your back pocket is the best tip for relieving the back pain associated with your wallet. In addition to that, you can include stretching exercises. Stretching exercises for the thighs, legs, and buttocks, in particular, can help reduce sciatica caused by piriformis syndrome and restore muscular alignment. Muscle strengthening workouts for the hip abductors, external rotators, and extensors can also be beneficial.
Before beginning any workout routine, consult with your chiropractor to ensure that it is appropriate for you. Sciatica and piriformis syndrome can be caused by various factors, one of which is a big wallet. Before attempting to cure an illness, it's critical to get an accurate diagnosis, especially if it's causing you spinal discomfort.
Frequently Asked Questions
No, it's not advisable. Sitting on your wallet can result in significant hip and leg pain. The issue is twofold: sitting with a wallet in your pocket not only pinches your sciatic nerve but also causes your pelvis and spine to position in an unusual way. Consider how it would feel to walk with only one shoe on. Sitting with a wallet on one side throws off your alignment in the same way.
Yes, it does. When a person sits for an extended period on a bulky wallet, they can exert pressure on this nerve, resulting in sciatica. Meanwhile, leg pain is one of the predominant symptoms associated with sciatica.
According to NCBI, It's possible to get scoliosis from sitting on your wallet. That's because sitting on your wallet will give you a crooked spine, as it raises one side of the pelvis.
Putting your wallet in the front pocket or back pocket comes down to your preferences. They both have their pros and cons. The front pocket is safer. If you're worried about losing your wallet, put it in your front pocket. Pickpockets will have no chance.
It's also more convenient and comfortable. You don't have to bend over to reach it every time you need to pay, and you don't have to sit through the pain. As a result, choosing the front pocket over the back pocket is an ideal choice.
Now that you're aware of the health implications of carrying a bulky wallet all the time, start developing a new set of healthy tips to help alleviate these conditions or to prevent them from occurring in the first place. If you are suffering from back pain or any sort of pain resulting from your wallet, don't hesitate to visit one of our chiropractors for help. Before developing a treatment plan, we will assist you in determining the source of your pain.
We are pleased to assist you in determining the best strategy to handle your specific needs and to discuss all of your options with you and your family at our Chiropractic. So, don't hesitate to contact us if you need any help. We look forward to seeing you.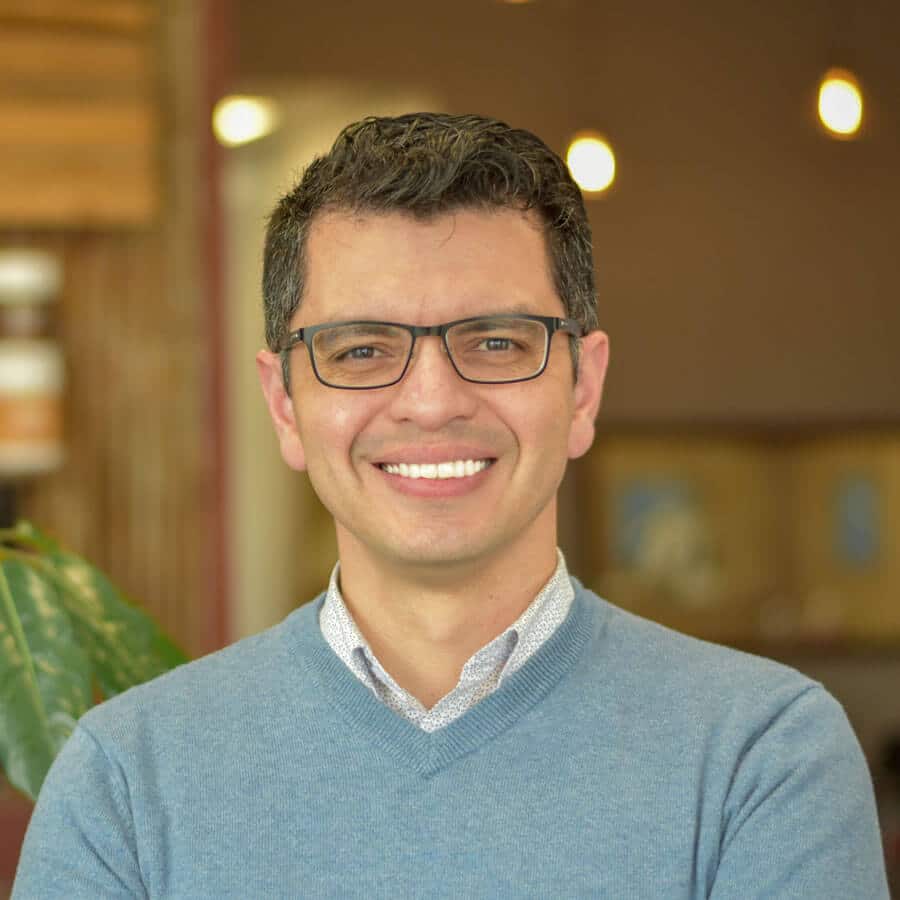 Dr. Oscar Noriega, DC, is a trusted chiropractor who has been practicing for over ten years at Revolution Chiropractic Murfreesboro. He holds a Doctor of Chiropractic degree from Northwestern Health Sciences University. Dr. Noriega is also a member of the International Chiropractic Pediatric Association and the Tennessee Chiropractic Association. He resides in Murfreesboro with his wife and two children.